Wayne Strnad Community Work - Introduction to Fernando Mendez Story - It's bad business practices in Chicago city government
Wayne Strnad Fights on behalf of community against mistreatment of people
The City of Chicago has a bad business practice. The information you are about to read is completely true and has been verified for accuracy. It relates to a City of Chicago Streets and Sanitation site located at 3200 S. Kedzie. That building houses both the Forestry Department and Sanitation Department. It is the site where many garbage trucks park overnight and then start in the morning.
This is the story of one man named Fernando Mendez.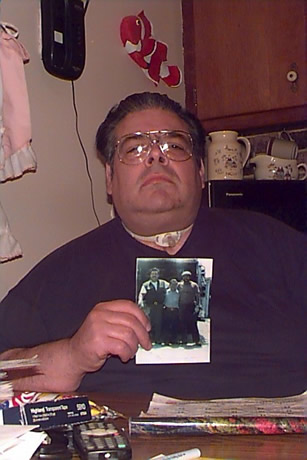 Photograph Proof of Work Environment
Newspaper Involvement
Two community newspapers were involved in finally getting justice for Fernando. One was the Austin Weekly and the other the Windy City Word.
The link below leads to the article that was presented in the Windy City Times. It is a pdf file that requires a pdf reader.
According to Fernando Mendez, who was treated at Northwestern University Medical Center, the cause of all his problems was the environment where he worked. It was the 3200 S. Kedzie facility, under the direction of the Department of Streets and Sanitation, led by Alfanso "Al" Sanchez.
Sanchez was taken to Federal Court by Wayne Strnad, the Citizens for Community Action, Inc. and Bruce Randazzo. Afterwords, he was indicted by the U.S. Attorney.
As of March 6, 2009 Sanchez is now being tried in the 7th District Federal Court.
Update:
He is now serving time in Federal prison.
---
Vitamins | Stop Smoking | Cancer Therapies | Cancer - Think Outside the Box | Video Link Index | Letters | Fernando Mendez | Animal Health