Nepotism Exposed by Wayne Strnad for the community and business concerns alike

Nepotism is illegal. Yet, Commissioner Sanchez has one of his relatives in charge of the 25th Ward as Superintendent.
Isaac "Ike" Carothers has his son in Street and San Warehouse.
District Superintendent Tommie Johnson has his wife in Graffiti Removal.
Emma Mitts has Excell Brown as 37th Ward Superintendent.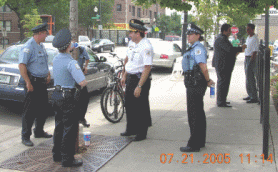 The Chicago Police Department is loaded with nepotism.
Yeap, it's all in the family.
Wayne Strnad works to help the community and business concerns for all.