Wayne Strnad Exposed Tommy Johnson to the Community and Business Concerns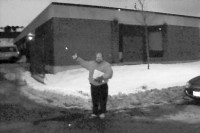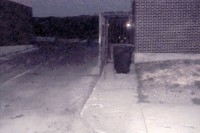 This newsletter addresses some of the issues facing the community along with Tommy Johnson's actions in trying to impede Wayne Strnad from passing out the newsletter.
Also contained within this newsletter is a Success Story that shows how the community can fight and win against corruption.
The Illinois Department of Labor, Safety Inspection and Education Division investigated and found a multitude of violations for which citations were issued. They all occurred in the 24th Ward under the direction of Ward Superintendent, Mr. Walter Thompson.
Here are the violations that Commissioner Alfanso "Al" Sanchez must address:
1. Only trained and authorized operators shall be permitted to handle oversized garbage bins.
2. Flippers on truck #10607 were malfunctioning, carts were being thrown toward employees.
3. Backup Alarm on truck #10607 was inoperable.
4. Glass broken in front entrance door. Door is utilized on daily basis by many employees. Glass is
subject to shattering if door is mishandled.
5. Benches in locker room were very unstable and need to be secured.
6. Toilets shall be kept in a sanitary condition. Bathroom area was not maintained in a healthy manner. The bathrooms are utilized on a daily basis.
7. Urinal inoperable. Waste was resting in urinal.
It should be noted that nearly all 7 of these infractions occur in many Streets and Sanitation offices.

Now the City of Chicago must clean up its act! About time.
However, the Chicago Board of Education seems to have too much money because they didnít even reply to our fax about their dumpters sitting at HSI. Interesting enough, neither did the Inspector General. Hey IG...What do you do for all that money you make?
Maybe somebody needs to investigate your office, right?