Devine and Voter Fraud Unit haul in big bucks - Wayne Strnad files FOIA on behalf of community and business concerns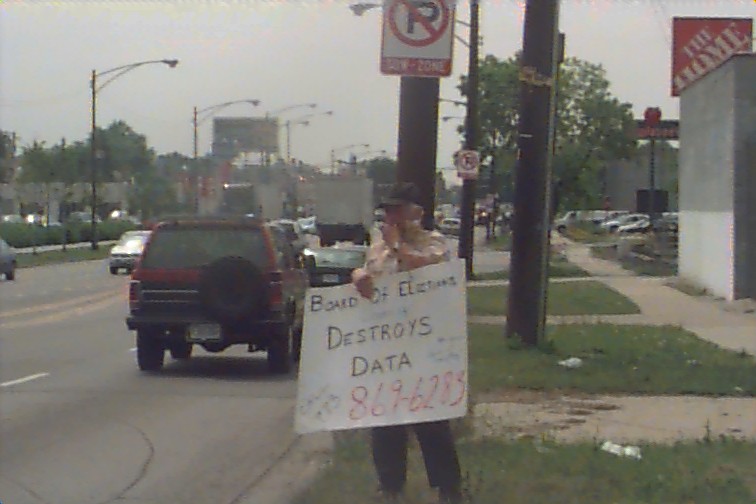 After submitting a FOIA to the Cook County States Attorney office, it was discovered that Dick Devine and the Voter Fraud Unit hauled in an amazing $500,000 in pay. The results were 0 indictments and 0 prosecutions.
The photo to the left shows several community residents that participated in Wayne Strnad picket held near the business community at the Brickyard Mall in Chicago.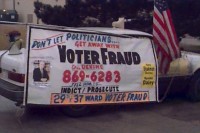 The photo to the right shows the sign that withstood many seasons that included some of the coldest days as well as 100 degree weather.